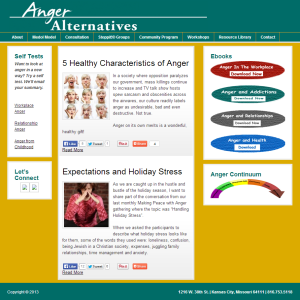 TST Business Strategies provided extensive individual coaching over an 18-month period. While the coaching included mission/vision clarification and re-branding, project-based work included concept development of a book, website update, white papers, social media training and marketing collateral.
Work on the website update included:
– Content layout
– Content editing for user-friendly experience
– Meta descriptions for search results
– Infographic of the Medol Model Anger Continuum
– Development of lead capture "self tests" tool
Browse the website.