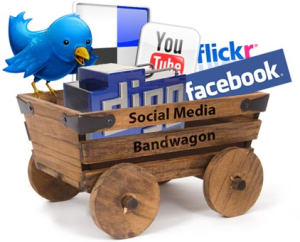 Everywhere I go, people want me to write.  When I'm trying to lose weight, Dr. Oz says I should write a food journal.
When I get headaches, the doctor wants me to write a when-it-hurts and how-long-it-lasts journal.
I'm beginning to think if everyone's recommending it, then maybe I should too. Afterall, business writing is a no-brainer 'cause blogging is a great low cost option for telling the world about what you do,  how you do it and why you're the best.
So here's my best business advice for the year:  WRITE, WRITE and WRITE some more. Check out these 10 reasons why businesses should write more this year.
Putting your business know-how on paper (or in the cloud) demonstrates your expertise.
Frequent blogging increases traffic to your website.
Content can be reused in marketing and sales efforts.
The more you write, the better you write.  You refine your communication skills and develop your writing style.
Once you know everyone can see your words, you are more apt to check facts.  You become more knowledgeable about your business and industry.
Online writing is a powerful tool for real time discussion with customers.
Putting your company "out there" gives you street cred among competitors.
Quality, consistent messages build credibility and trust.
Blogging educates readers about your company and its services.
Blogging builds followers and opt-in email list subscribers who you can talk with in other ways (email newsletters, special offers, etc.)
Sounds good, don't you think?  Now, stop surfing the web and start writing.
Oh, you're not sure how to start?  Check out I'd Write. I'd Blog. If Only I Know How To Begin. for lots of great ideas.
Hop on the writing bandwagon – right now – in the comment section below.  Share your reasons for creating content to boost your business in 2012.